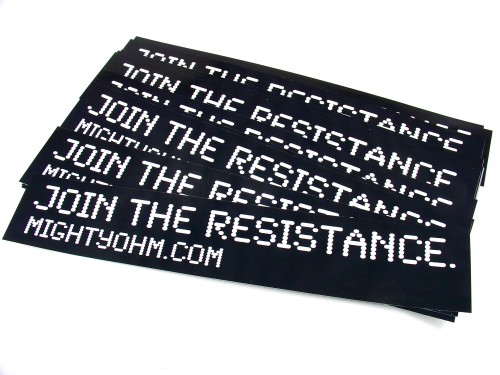 By popular demand, stickers are back again!
These high quality vinyl stickers measure 8.5×1.5″ and are rated for continuous use outdoors (non geek-speak: they can be used on the outside of your car window or as bumper stickers).  The large white text on a solid black background is readable from several feet away.
These are great for sticking on your car, bicycle, motorcycle, lab notebook, laptop, computer, old-school CRT monitor, or your friends.
You can order them by clicking on the "Buy Now" links below, which will take you directly to Paypal's checkout system.
Payment is accepted via Paypal and all major credit cards.  Shipping is via USPS First Class Mail.

One sticker, $1.00

Discount three-pack, buy two, get one free!