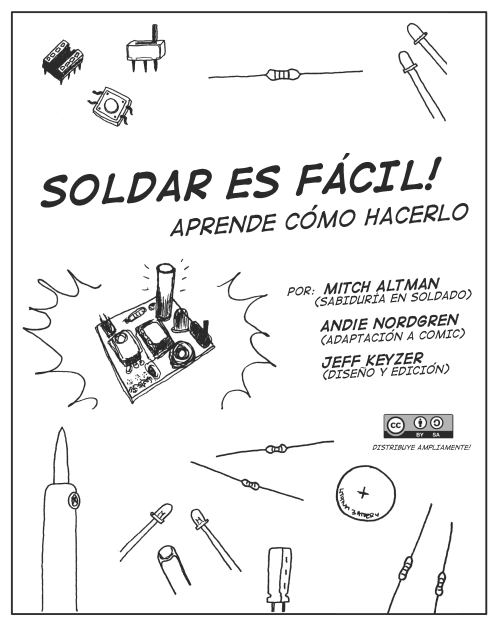 Last night we received two Spanish translations of the Soldering is Easy comic book, literally within minutes of each other.
The first, shown above, was sent in by SGTECH.  He got a late start but submitted his translation first.  Nice work!  You can download his version here.
Minutes later, we received a second Spanish translation of the comic from juani_c.
Thanks, guys!
Note to other translators – please try to communicate and coordinate as much as possible with other translators so that we can avoid getting more duplicate translations in the future! The best way to do this at the moment is to post a comment letting people know you are working on a translation.