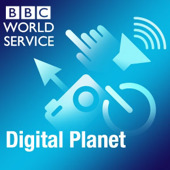 Welcome, BBC listeners!  You probably want to start here.
Last Friday, I was interviewed by Gareth Mitchell of BBC's Digital Planet at the incredibly successful Dorkbot/Ignite SXSW show.
The Digital Planet SXSW episode (and a <short!> clip from my interview) is now online.
You can also subscribe to a podcast of the show, available for most media players.
I also uploaded some pictures of the Dorkbot/Ignite event. They only capture a small fraction of the exhibits, there just wasn't enough time for me to see them all!