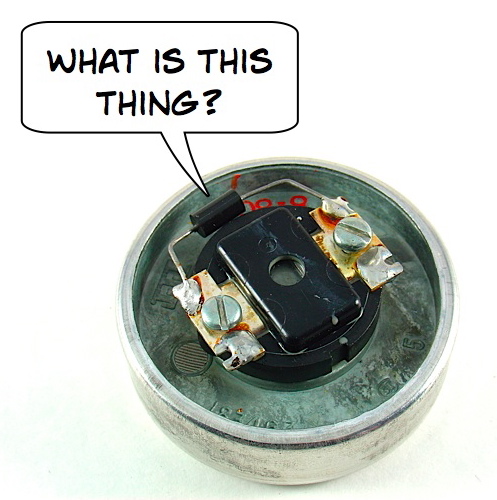 The vintage telephone speaker I used for my Bluetooth Handset project has a mysterious component wired across it's terminals, as shown above (it's the black cylinder with two leads on the upper left).  The component measures as an open circuit on my DMM, but obviously it has some hidden function.
So far my guesses are:
A lightning arrestor/spark gap or back to back diodes that protect the person using the phone from strikes or other high voltage on the line
Some sort of lowpass filter to keep you from hearing otherwise audible tones used for signaling
A device that keeps the high voltage ring signal from damaging the speaker
I found a schematic at the Bell System Memorial that shows a symbol for the device, but I don't recognize it.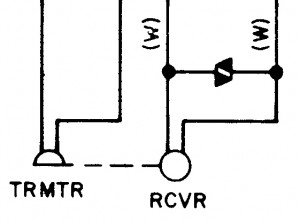 Does anyone know what this thing is and what it's for?