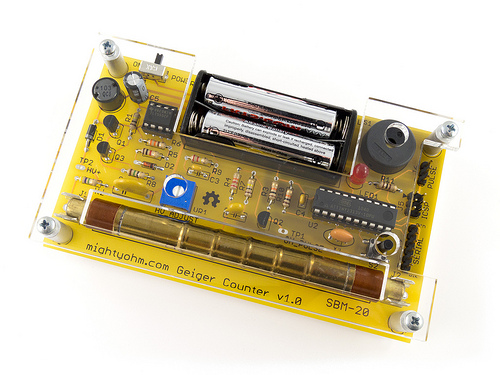 Update: As of July 1st, 2020 the sale is officially over! A huge thank you to everyone who placed an order during the sale, you helped keep my mind off of the current crisis. I hope you enjoyed building your kit! Also, a huge thank you to everyone who has helped support MightyOhm since it began in 2008! I am thankful for each and every one of you. Stay safe!
Here's the original post:
Well, here we are. It's June 1st, 2020, and like most folks in the Seattle area, I've been stuck at home for months, making few cautious trips out into the world to get some exercise, go to the post office and pick up groceries. Most folks I encounter outside are wearing masks. This is the new normal around here.
Most of us here in Seattle were cautiously optimistic that our city would start to re-open on June 1st. However, over the weekend it became clear that this won't happen for at least a few more weeks. This time, there's no specific date to look forward to.
As a result of the ongoing stay at home order in Seattle and various other parts of the US and the world, I'm extending the quarantine sale again.
I know that there are still a lot of folks who are stuck at home, looking for opportunities for personal growth or just a way to pass the time. This is certainly true for me – over the past few weeks I've been taking online 3D modeling courses and just passed the Solidworks CSWA exam last week (CSWP here I come!) My goal is to continue to make discounted Geiger Counter Kits available until we start to see the light at the end of the tunnel.
There is a catch, however. My inventory of Geiger counter tubes is very limited. Tubes have become more difficult to source this year, and prices have gone up. Once I sell out of my existing inventory of tubes, the sale will end. If you are interested in taking advantage of the sale, please order soon or you might miss out.
You can place an order here: MightyOhm Geiger Counter Kits