SMT Soldering – It's easier than you think!
May 25th, 2012 by Jeff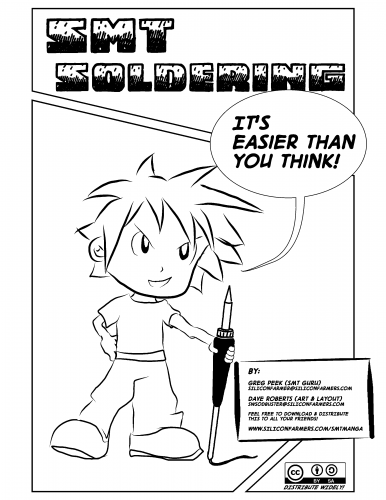 Greg Peek and Dave Roberts made this awesome comic book to teach people how to solder surface mount components.  Nice work, guys!
SMT Soldering was inspired by the Soldering is Easy comic book that I created with Mitch Altman and Andie Nordgren in 2011.