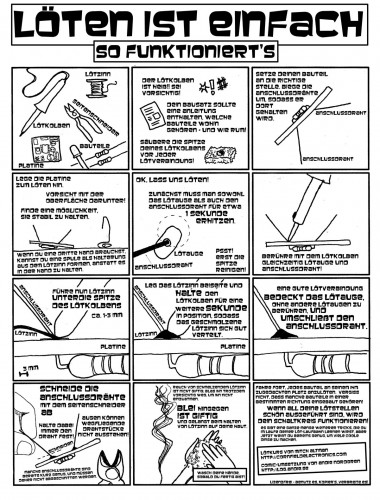 The original one-page solder comic that Mitch and Andie created last year has been translated into several other languages.
We would love to see our new "Soldering is Easy" comic book translated into lots of other languages as well!
If you would like to volunteer to do a translation, there are a couple resources available to help you:
The Comic Life source files for the comic are now online (and linked to from the original post as well).  (You'll need a copy of Comic Life to use this file.)
We deleted all the English text from the comic and exported 300 DPI PNG files of each page so you can add your own translated text using Photoshop, GIMP, Inkscape, MS Paint or any other program of your choosing.
If you create a translation, please share it with us!  Post a comment here and we'll link to your site and post a copy of your translation.