Marcus at Interactive Matter made this awesome space invaders button, inspired by Alex Weber's 64pixels project.  It uses almost entirely SMT components and an ATmega164P microcontroller.
The PCB layout is gorgeous!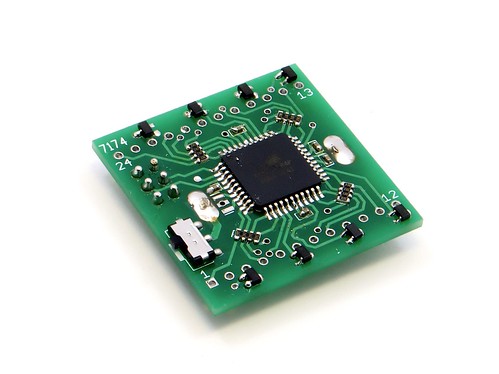 Marcus provides schematics, source code, and some helpful notes about surface mount soldering. I really like to see SMT projects like these popping up, proving that with the right tools, through hole packaging is no longer a necessity for DIY!