A few people have asked me about the playlist that ships with the interface.sh script for my Wifi Radio project.
I've actually modified my playlist slightly, so here's what I'm currently listening to.  Click on the links to open each station in Winamp or iTunes.
1. SLAY Radio
http://slayradio.org/tune_in.php/128kbps/listen.m3u
SLAY Radio is dedicated to playing original and remixed tunes from the Commodore 64.  Regular live shows that feature guest DJs who select and play their favorite C64 tunes, plus occasionally some stuff from the Amiga and other platforms.  SLAY Radio inspired me to dust off my old sid and mod files.  Does it get any better than this?
This cool banner shows what song is currently playing.  Click to visit their site.
2. KCRW Simulcast
http://scfire-dtc-aa06.stream.aol.com:80/stream/1046
An NPR affiliate based in Los Angeles, KCRW has a wide variety of music and talk radio programming.  They also transmit on FM 89.9MHz.
3. Bassdrive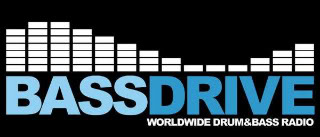 http://www.bassdrive.com/v2/streams/BassDrive.pls
Bassdrive plays jungle and drum and bass (see dnb).  Lots of live shows and guest DJs.  One of my favorites.
4. di.fm – Soulful House
http://www.di.fm/mp3/soulfulhouse.pls
This group of six stations are hosted by Digitally Imported, which offers a wide variety of electronic dance music at both free and premium (higher quality/bitrate) paid membership levels.
5. di.fm – Lounge
http://www.di.fm/mp3/lounge.pls
6. di.fm – Breaks
http://www.di.fm/mp3/breaks.pls
Di.fm's breaks station.  Another one of my favorites.
7. di.fm – Electro House
http://www.di.fm/mp3/electro.pls
8. di.fm – Future Synthpop
http://www.di.fm/mp3/futuresynthpop.pls
9. di.fm – Progressive
http://www.di.fm/mp3/progressive.pls
10. Groove Salad
http://somafm.com/play/groovesalad
Hosted by San Francisco-based soma.fm.  Plays "A nicely chilled plate of ambient beats and grooves."  Like many of the others on this list, this station has been around forever.  It's probably one of the first Shoutcast stations I ever tuned into, and it's still going strong almost a decade later.
Of course, if you don't like these presets or just want to see what else is out there, check out shoutcast.com.  You can browse or search through hundreds of other streaming radio stations featuring every possible genre of music you could think of.