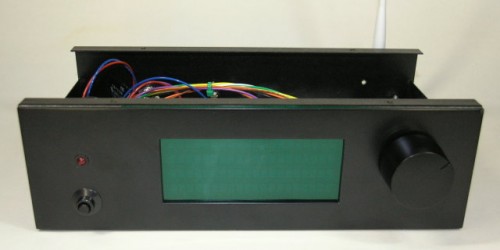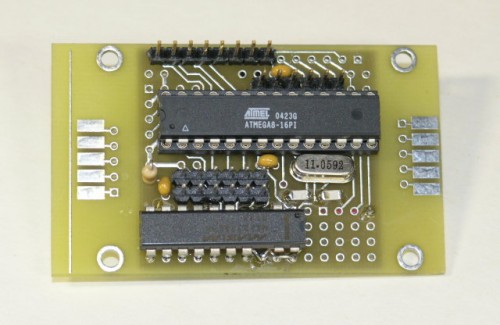 Gary Dion (N4TXI) created a Wifi Radio to match his entertainment center.  His project is inspired by my original Wifi Radio project and shares several of the same parts (such as the Asus WL-520gU wireless router) and design philosophy.
Interesting features of Gary's version of the radio:
Very cool 4 line VFD display allows more information to be shown at once (and it's blue!)
AVR sends actual shell commands to the router, which allows the serial console to remain enabled for debugging/other purposes – brilliant!
Nice custom PCB for the ATmega8 microcontroller
Rotary encoder and significantly more advanced control menus
IR remote control support!
More details, photos, and source code are available on Gary's site.
Thanks to the Make: blog for bringing this project to my attention!