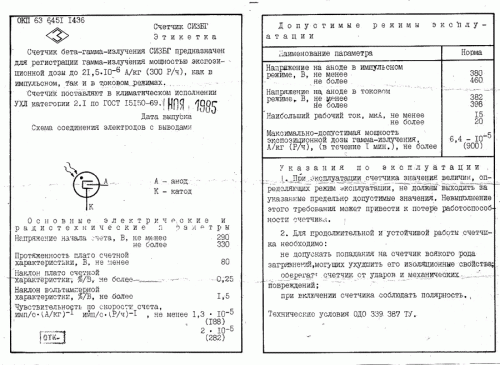 I would love to know what this datasheet says because I'd like to use this part in a project.
Details such as "the part will self ignite if you hook it up thusly" would be particularly helpful.
Can anyone read Russian (Cyrillic)?
Update:
Thanks to everyone who stepped up to translate the datasheet!  You guys are awesome!
Here is a photo of the tube that I am pretty sure goes with the datasheet above.  It's a CI-3BG Glass Geiger Müller Tube from Electronics Goldmine.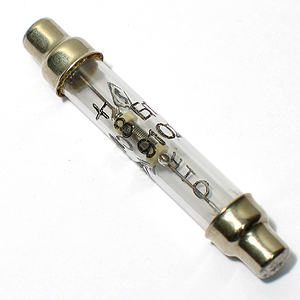 Electronics Goldmine's description mentions that this tube is intended to detect gamma rays.  Based on the translations, this is true, but the tube appears to be sensitive to beta radiation as well.  This is one of the things I was hoping to learn from the datasheet, in addition to the driver requirements and any hints about it's original application.
The unique part about this tube (to me) is that the envelope is made of glass, and the "active area" (or whatever it is called) is fairly small – this is perhaps consistent with the intended application in very high radiation environments.  If anyone knows anything else about these tubes and their differences compared to more "traditional" metal-can Geiger tubes, please leave a comment!
No idea what I am talking about?  Wikipedia to the rescue!