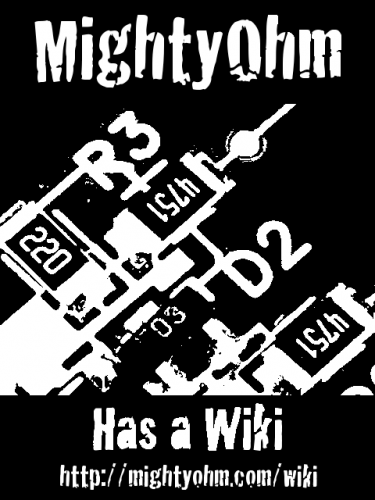 I am pleased to announce that the MightyOhm Wiki is now online and open to the public.
While there isn't a ton of content yet, my hope is that the wiki will become a useful means to share information and resources relevant to the site.  At the moment, there are pages for electronics vendors, hardware/software tools, and PCB manufacturers.
Another page I have been working on for a while is the surplus directory, which lists surplus electronics stores around the country.  If you have a favorite surplus goldmine in your area, please create an account and add it to the wiki!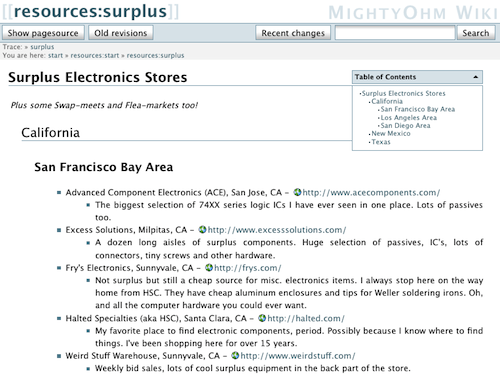 MightyOhm Has a Wiki.  Check it out.