The Austin Mini Maker Faire is this weekend!
This is the first Make: sponsored event we've had since the "big" Faire in 2008. It's being held at the Pine Street Station in East Austin (5th and Waller).
I'll be there checking out all of the cool exhibits, including the soldering workshops being run by my friends at the ATX Hackerspace.
Click the poster below for more information, or visit austinmakerfaire.com.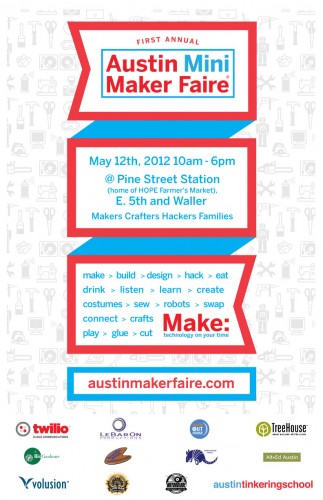 See you there!