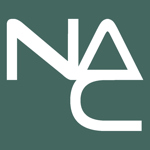 NOTACON is a conference dedicated to the intersection of technology, community, and creativity.  NOTACON takes place from April 16th-19th, at the Wyndham Cleveland at Playhouse Square in downtown Cleveland.
This will be my first trip to NOTACON, where I'll be talking about Hacking the Asus WL-520gU Wireless Router.  My presentation will be largely based on what I learned from building my Wifi Radio project, including a bunch of things that never made it into the blog.  It should be a lot of fun and I am looking forward to meeting some cool people and exchanging ideas.

This year, NOTACON also features Blockparty, North America's longest currently running demoparty. If you have been around personal computers for the last 25 years, chances are you have been exposed to the demoscene.  This is your chance to see a real demo competition, in person, without traveling to Europe!
Last year, Jeri Ellsworth presented an amazing talk about creating demos with FPGAs.  Thanks to the NOTACON media archives you can watch a video of her talk.  Definitely check it out!
Advance registration is open, and as far as cons go these days, NOTACON is a pretty good bargain at $75 for basic registration.