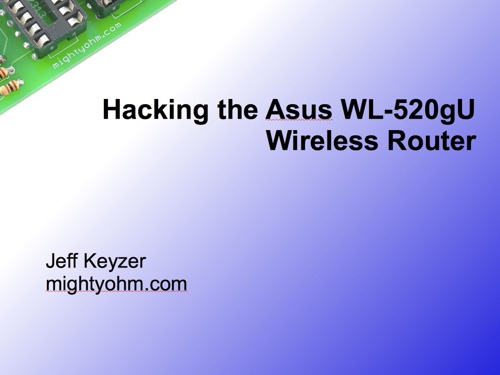 I just uploaded the slides from my talk at NOTACON about Hacking the Asus WL-520gU Wireless Router.
Eventually a video of the talk will be available from the NOTACON media archive, but for now check out the slides to see some examples of what can be done with the Asus WL-520gU uber hacking platform.
If you have any questions about the talk, you can ask them over on the forums or contact me directly.