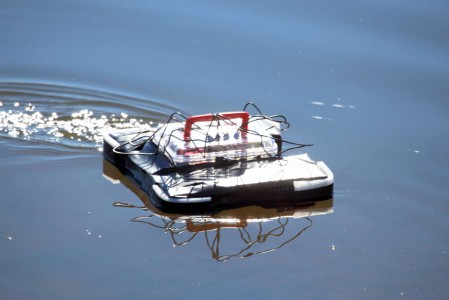 A couple weeks ago, I posted about Madox, who created a floating camera platform based on an Asus WL-520gU wireless router and called it the Madox Floating Camera, or MFC.
Great news – he finished putting the MFC together just in time for the Australian Battle Group meet on June 6th and posted some pictures and videos of it in action.  Apparently the assembly involved a lot of duct tape and he had a few minor issues with the rig, but you can't tell from the videos!
For technical details about this project, check out his MFC project page.
Here's a sample video of scale warship combat as seen by the MFC:
(Note: your speakers are not broken, there is no audio!)
I really love this project and I hope to keep reading about it as Madox works out the bugs.
Madox – Keep up the good work!
Madox.NET » Australian Battle Group – National Battle Meet 6 June 2009.