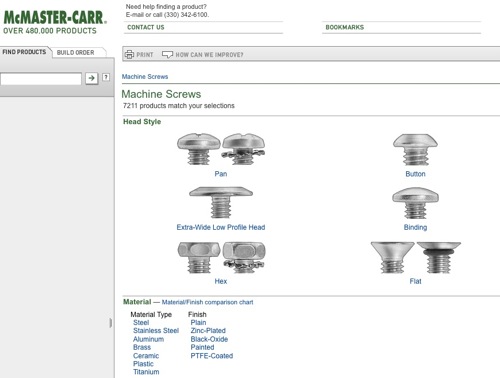 Great news!  McMaster-Carr has revised their spectacular online catalog to allow deep linking.  The site seems to be much snappier overall so I suspect there have been some other less obvious improvements under the hood as well.
Now if only we could get the folks at Digikey to adopt McMaster's splendid drill-down search interface, we could revolutionize the mail order electronics parts industry…
I can dream, can't I?