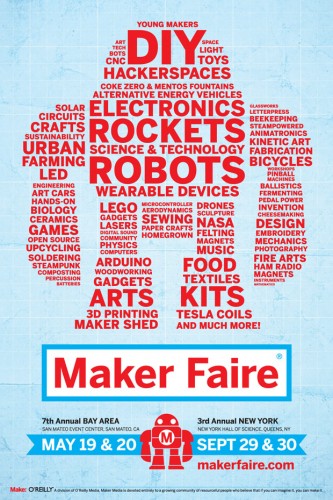 The Maker Faire Bay Area is this weekend (May 19 & 20th) at the San Mateo County Event Center.
I'll be in the Maker Shed selling Geiger Counter kits. I'll be doing a demo on Saturday at 6PM in the Shed and will also be giving a presentation about finding radioactivity in everyday objects on the Make: Demo stage in Expo Hall on Sunday at 2PM.
Stop by and say hello!