"Wiring harnesses are an essential and often overlooked part of any electrical system. On a car, a good wiring harness can make the difference between a weekend joyride and a long tow home. Building a quality wiring harness requires a couple inexpensive tools and the right techniques…"
The Maker Faire is an event held twice a year (alternating between San Mateo, California and Austin, Texas) by the folks at Make Magazine, one of my favorite publications from O'Reilly. The event centers on DIY culture, covering everything from making combat robots to felting and needlepoint.
This year I participated in the 2008 Bay Area Maker Faire in San Mateo and showed people how to make better wiring harnesses for things like cars and electronic projects.
During the Maker Faire I handed out a one page tutorial with information about where to buy the tools and supplies as well as the steps needed to create a template and make a wiring harness from scratch.
Here is a pdf version of the  handout.
Or grab it in .png format, click on the image below for a full size version.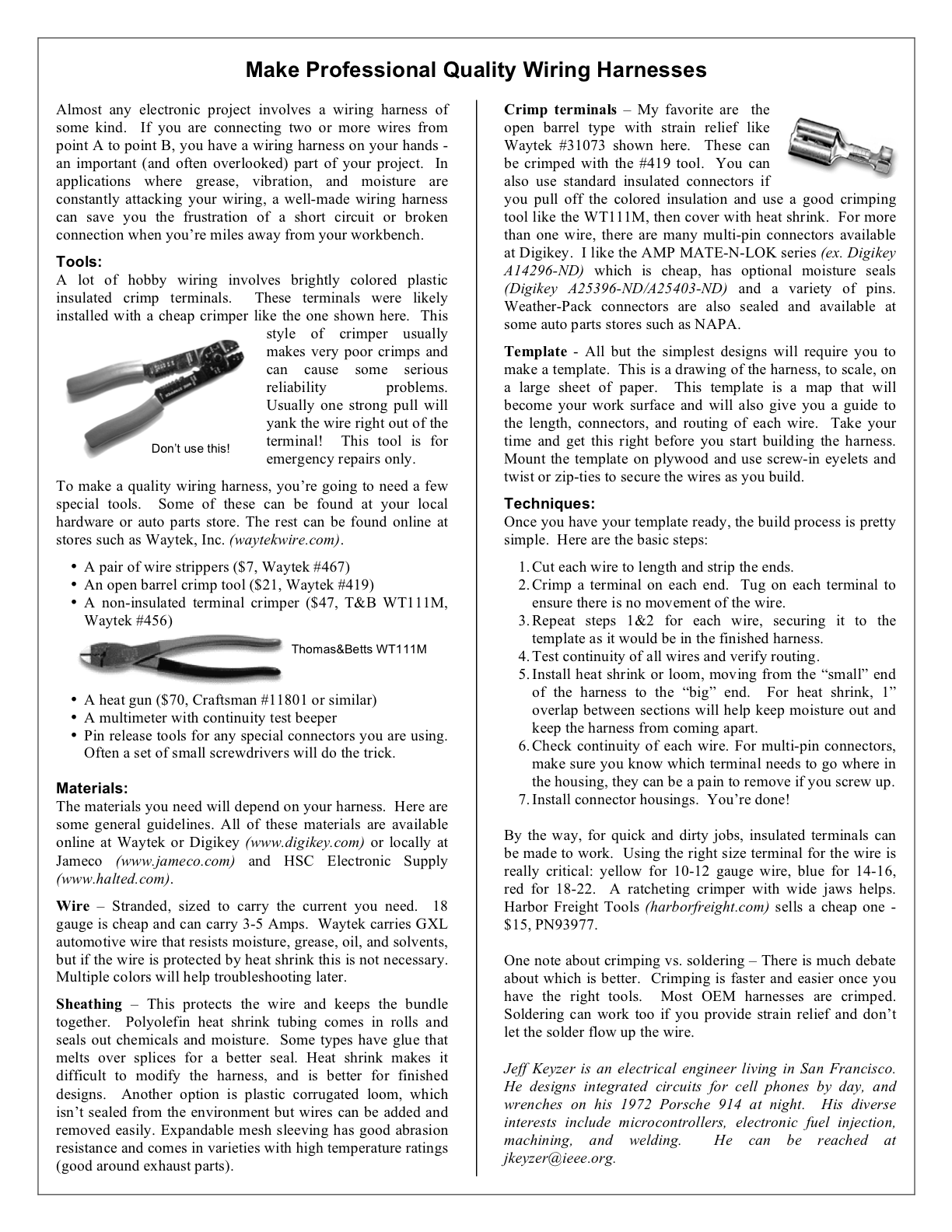 Check it out and let me know what you think.