Rescue Shield kits are (finally!) back in stock.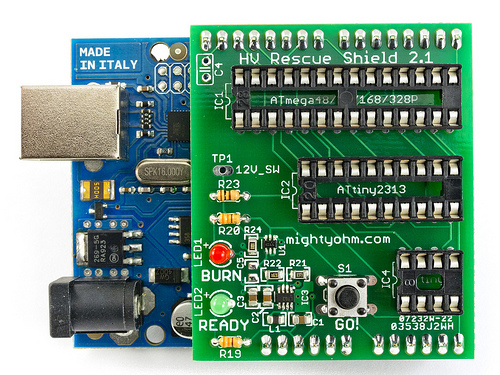 The Rescue Shield is a 100% open source, Arduino-based high voltage mode fuse programmer for AVR microcontrollers.
It allows you bring  an otherwise "bricked" or misconfigured AVR back to life by editing the configuration fuses that control the operation of the RESET pin, the internal oscillator, and other features of the microcontroller. The Rescue Shield can talk to chips when ordinary ISP programmers can't.