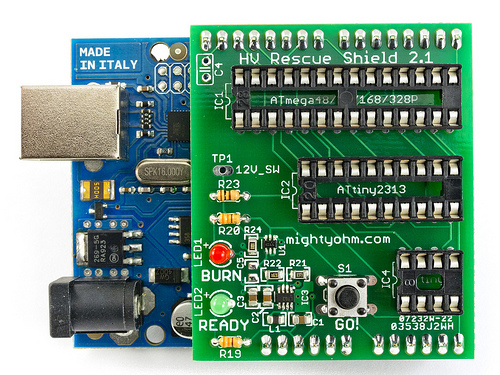 I sold out of Rescue Shield kits just after the holidays. Fortunately, new PCBs and components arrived last week. Hooray for no back-ordered components this time! What used to be the norm is now the exception. (Technically, green LEDs did ship a week later than the rest, but as I was still busy soldering boards it didn't affect the overall lead time to produce kits.)
I'm happy to announce that kits are back in stock now.
You can order one on the Rescue Shield kit page.