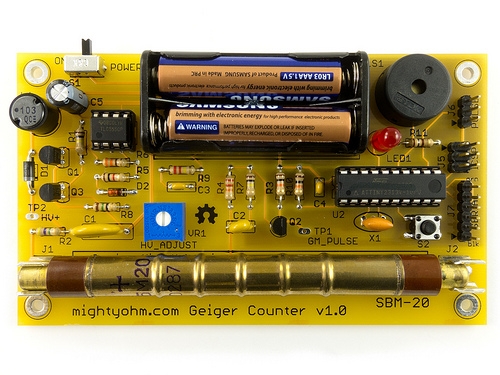 I'm pleased to announce that Geiger Counter Kits are now for sale in the Maker Shed!
In this video, Make's Michael Castor shows how he used the kit to find several radioactive objects around his home. Check it out!

Resellers: If you are interested in carrying my Geiger Counter kit in your store, please contact me.