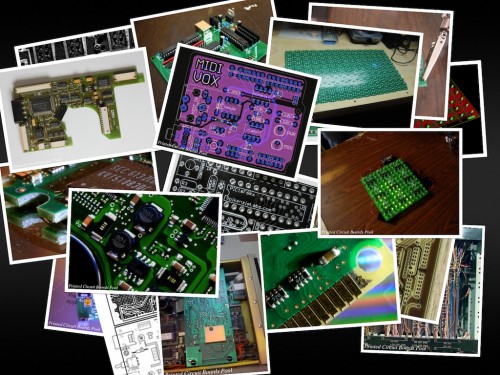 One of my favorite ways to keep tabs on the Printed Circuit Boards Group on Flickr is with OS X's built-in ability to turn an RSS feed into a screen saver, as shown above.
To create this cool and constantly changing screen saver, open the "Desktop & Screen Saver" pane of the OS X System Preferences, as shown below.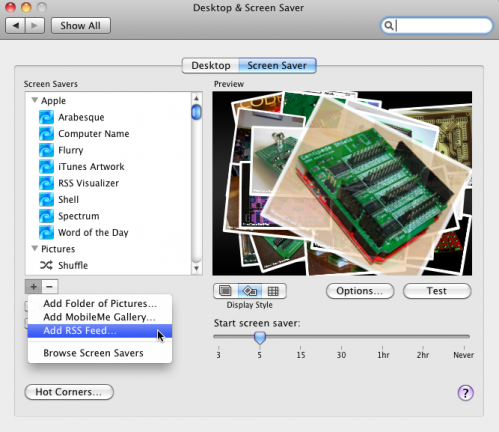 Click the + button and select "Add RSS Feed…"  OS X will prompt you for an RSS feed URL to use for the screen saver.  Enter
http://api.flickr.com/services/feeds/groups_pool.gne?id=812901@N20&lang=en-us
and click OK.
Make sure that the Display Style is set to "Collage" mode (the center option) as shown above.  Click Test and you should see photos from the pool appear on your screen.  Now the next time your screen saver activates, you should see a collage of cool photos from the PCB photo pool.
That's it!
PS. If anyone knows of an equivalent screen saver for Windows or Linux, please let me know in the comments.  I don't want OS X users to have all the fun!